Thanksgiving day, it might be most important day during these year. The whole family gather round and enjoy the table dinner wirh delicious roast turkey and side dishes. Parents and childerens chat with each other happily. And why not tell some interesting facts about thanksgiving day? Hom many of facts did you already know?
1. A live raccoon asThanksgiving gift?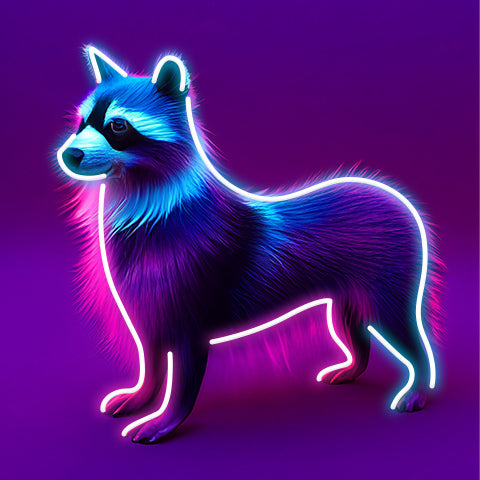 In November 1926, Vinnie Joyce of Nitta Yuma, Mississippi, sent the 30th President of the United States a live raccoon to be served as Thanksgiving dinner. However, the President became so smitten with the furry animal that he pardoned it and adopted it as a pet. He named it Rebecca.
2. How many turkeys sacrificed itself for American on each Thanksgiving?46 million!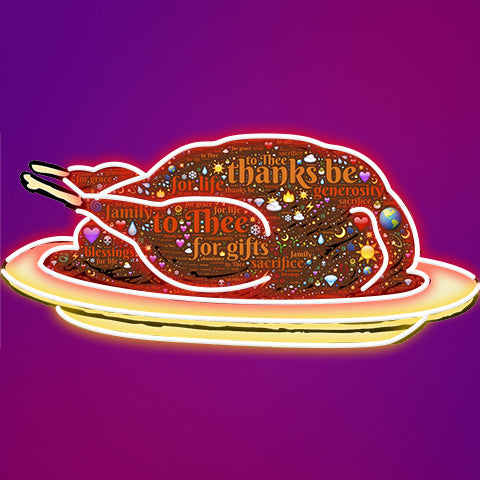 Thanksgiving without turkey would be like Christmas without a tree, and most American families wouldn't dream of foregoing the almighty bird. While not super popular the rest of the year, turkey is a huge hit for holidays, probably because it can serve large gatherings. On Christmas, an additional 22 million families host an encore with their Thanksgiving turkey recipes.
3. The turkeys pardoned by the president go on to live fulfilled lives.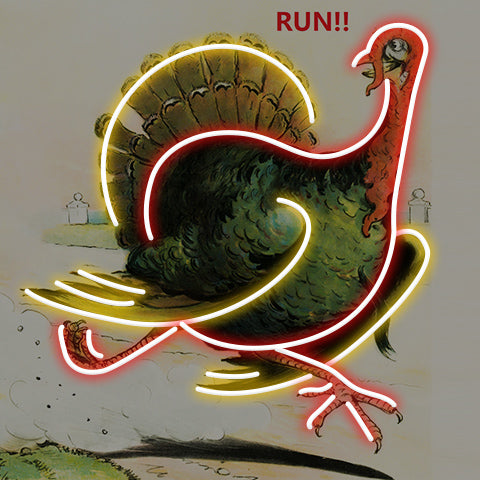 President George H.W. Bush pardoned the first turkey in 1989 after he noticed the 50-pound bird at his official Thanksgiving proclamation looked a little nervous. Every president has upheld the tradition, ever since. But what happens to that lucky bird that lives to squawk another day? In 2005 and 2009, the turkeys went to Disneyland and Walt Disney World parks to serve as grand marshals in their annual Thanksgiving parades.
4. Question: What is the busiest day of the year for plumbers?
    Answer: Black Friday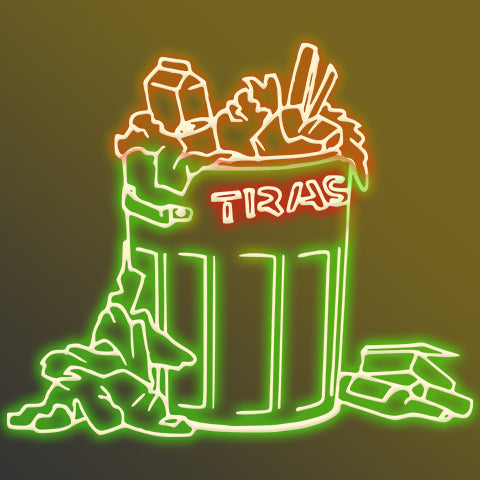 Thanks to all that food we gobble up on Thanksgiving (see these leftover turkey recipes) and houseguests stressing out the plumbing system, Roto-Rooter reports that kitchen drains, garbage disposals and yes, toilets, require more attention the day after Thanksgiving than any other day. Before you have to join the legions paying a hefty holiday bill, you may want to remind your kitchen clean-up crew to scrape the plates before washing.
5. What are people's new Thanksgiving customs in 2022?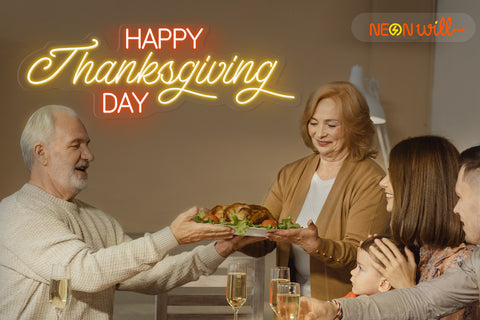 Now, big meals and parades are no longer enough to satisfy people's needs on Thanksgiving Day. They prefer to decorate their house more warmly on this day, NeonWill's attractive custom neon sign can make people enjoy a different Thanksgiving atmosphere at home. More and more people have turned on the turkey-shaped neon sign and silently thanked the turkey for its contribution to people before Dinner. Can you imagine that?(LOL)