A food truck is a type of mobile restaurant that typically serves a variety of food and drinks. Food trucks are often found in urban areas and at events, such as music festivals or sporting events. They offer a convenient way for people to get food while on the go, and can be an affordable alternative to traditional restaurants. Many food trucks have a specific type of cuisine or theme, such as Mexican, Italian, or vegan, and often feature menus with a limited number of items that are prepared fresh on the truck. Some food trucks are operated by individual owners, while others are part of larger restaurant chains or franchises.
The Restaurant on the Road--Food trucks
Food trucks have become a popular and trendy way to enjoy a wide variety of cuisines and dishes on the go. These mobile restaurants can be found in urban areas, at events, and even in suburban neighborhoods, offering a convenient and affordable option for those looking for a quick bite to eat.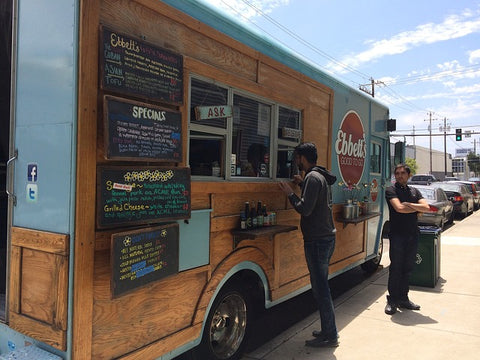 One of the great things about food trucks is the diverse range of options available. From traditional American fare to international cuisines, there is something for everyone. Many food trucks specialize in a specific type of cuisine, such as Mexican, Italian, or vegan, while others offer a more eclectic mix of dishes.
One of the biggest draws of food trucks is their convenience. They can be found in a variety of locations, making it easy to grab a quick meal while on the go. Many food trucks also have a presence on social media, so it's easy to find out where they'll be parked and what they'll be serving.
In addition to offering convenience, food trucks can also be a more affordable option compared to traditional restaurants. With lower overhead costs, food trucks are able to offer lower prices on their menu items. This can be especially appealing for those on a budget or for families looking for an affordable dining option.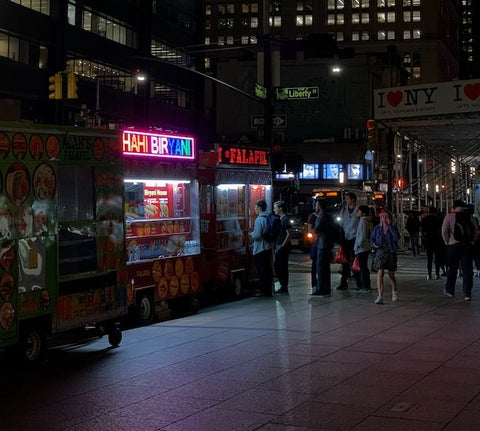 While food trucks may not offer the same level of ambiance as a traditional restaurant, they often make up for it with their unique and often quirky personalities. Many food truck owners are passionate about their food and are happy to chat with customers about their menu and ingredients.
Food trucks are also a great way for aspiring chefs and restaurant owners to test out their ideas and build a following before committing to a brick-and-mortar location. Many successful restaurants started out as food trucks, using the mobile platform to gain a loyal customer base before opening a permanent location
Overall, food trucks are a fun and convenient way to enjoy a variety of cuisines and dishes on the go. Whether you're looking for a quick lunch during a busy workday or a tasty dinner while out with friends, there's a food truck out there to suit your needs.
Different decorations of the food truck
Decorating a food truck can be a fun and creative way to make it stand out in a crowded market and attract customers. From the exterior design to the interior layout, there are many ways to put your personal touch on your food truck and make it a memorable experience for your customers.
One of the first things to consider when decorating your food truck is the exterior design. This includes the overall color scheme, graphics, and branding elements such as logos and slogans. Choosing a cohesive and eye-catching design can help your food truck stand out and attract attention from potential customers.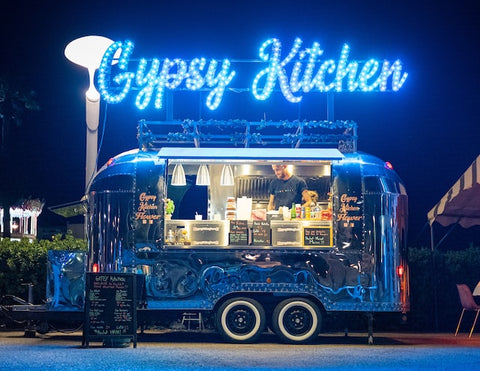 In addition to the exterior design, the interior layout of your food truck is also important. This includes the layout of the kitchen and serving area, as well as the seating and ambiance. A well-designed and efficient layout can help streamline the process of preparing and serving food, while a welcoming and comfortable atmosphere can encourage customers to stay and enjoy their meals.
Another aspect of decorating your food truck is incorporating your own personal style and interests. This can be as simple as adding artwork or decorations that reflect your personality, or choosing a theme for your food truck that aligns with your interests and passions. For example, if you love vintage cars, you might decorate your food truck with vintage car posters and decor.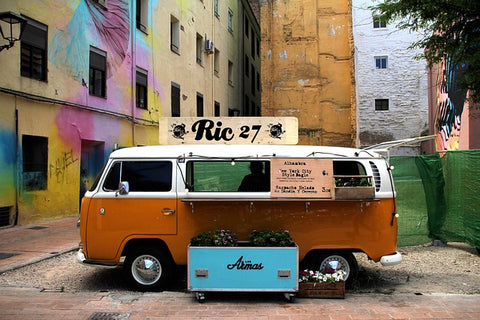 It's also important to consider the practicality of your decorating choices. For example, choosing materials that are easy to clean and maintain can save you time and money in the long run. Similarly, choosing durable and long-lasting materials can help ensure that your food truck looks great for years to come.
Overall, decorating your food truck is a great opportunity to showcase your personality and creativity, and can be a fun and rewarding experience. With a little bit of planning and attention to detail, you can create a unique and memorable space that your customers will love.
Customized Neon Sign--the best way to light up your food truck
If you're looking to add a custom neon sign to your food truck, there are many options available to you. One option is to create a DIY custom neon sign, which can be a fun and creative way to add a personal touch to your food truck. It is definitely not easy for people thinking about how to make a custom neon sign; the better way is to find a good supplier who knows your requirement and are professional in neon sign--NeonWill, which has a wide range of options available not only for custom home neon signs but also businesses neon sign of all kinds of companies.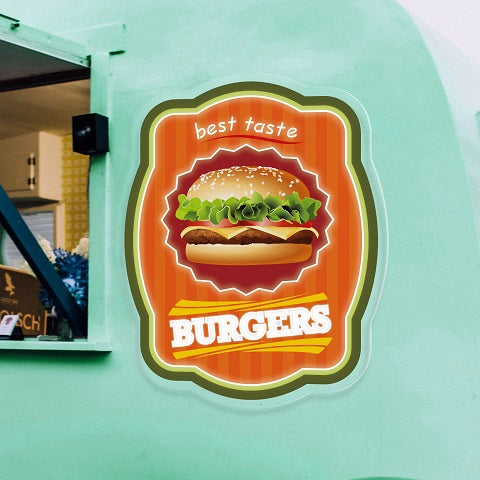 NeonWill can help you design a custom neon sign that reflects your brand and style, and handle the production and shipment of the sign for you.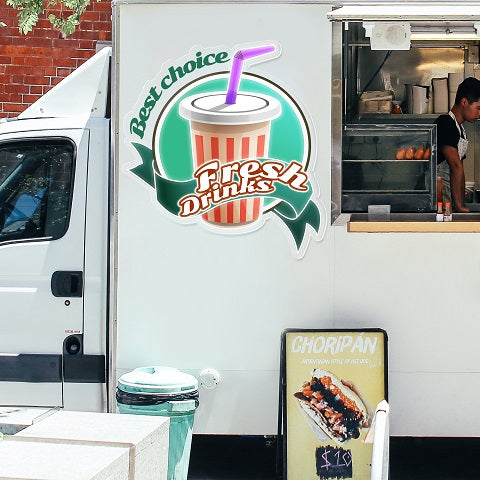 Overall, custom neon signs can be a fun and unique way to add visual appeal and attract attention to your food truck. Just find a new way to decorate your food truck. What's more, it can even help you bring more customers at night, so why not?