If you're looking to add a personal touch to your home decor or business, consider creating a DIY custom neon sign with a photo. This unique and creative idea will make your space stand out and showcase your individuality. Here's a step-by-step guide on how to make your custom neon sign photo.
Step 1: Choose a photo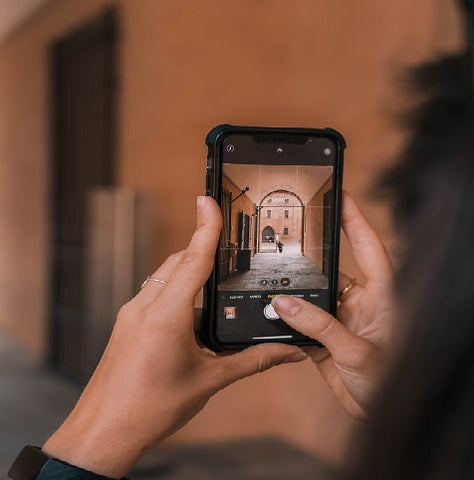 The first step in creating your custom picture neon sign is to choose a picture that you love and represents you or your business. This can be a portrait, landscape, or any other image that you feel reflects your personality or brand. Make sure that the photo is of high quality and has a resolution that is suitable for printing.
Step 2: Edit the photo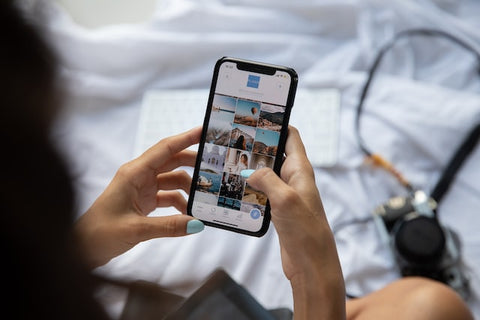 Once you have chosen your photo, you'll need to edit it to make sure that it is suitable for printing. This may involve cropping the photo, adjusting the brightness and contrast, or adding any text or design elements that you want to include. There are several photo editing software programs that you can use for this, such as Adobe Photoshop or GIMP.
Step 3: Print the photo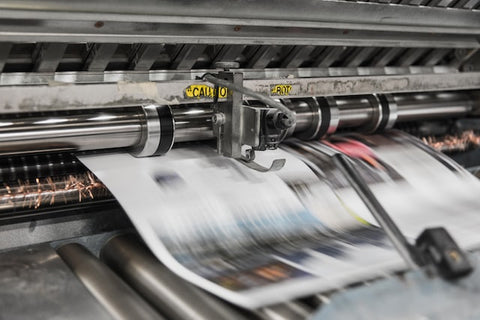 The next step is to print the photo onto a clear plastic film that is suitable for neon signs. You can purchase this film from a print shop or online. You'll need to provide the print shop with the edited photo and the dimensions of the sign that you want to create. The print shop will then print the photo onto the film and cut it to size.
Step 4: Attach the photo to the neon sign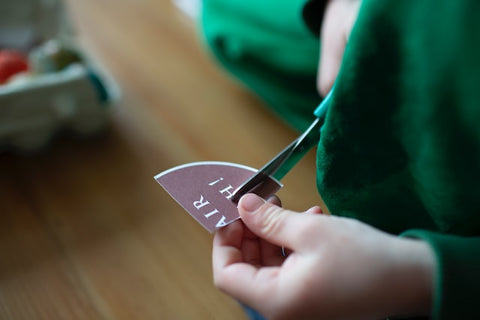 Once you have the printed photo, you'll need to attach it to the neon sign. To do this, you'll need to purchase a neon sign that is suitable for your needs. You can purchase a ready-made neon sign or you can create your custom neon sign. To attach the photo to the sign, you'll need to place it behind the neon tubing and secure it in place with a clear adhesive.
Step 5: Install the neon sign
Finally, you'll need to install the neon sign. This may involve connecting the neon tubing to a power source, installing the sign into a frame, or mounting it onto a wall. You can either do this yourself or hire a professional to install the sign for you.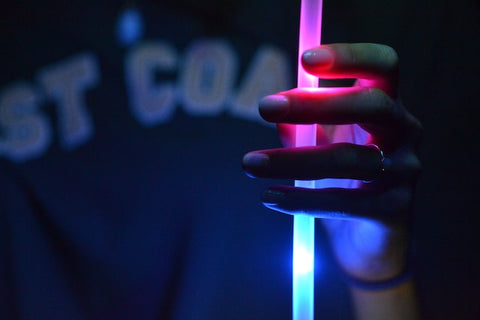 Wait Wait Wait. Do you think it is very difficult and complicated to DIY a neon sign with photos? So why not ask NeonWill to do this for you? Just check what you need to do with our help.
If you want to turn a picture or a logo into a neon sign, please upload your pictures or draft through the "Upload your Image" page, and we will do our best to meet your needs.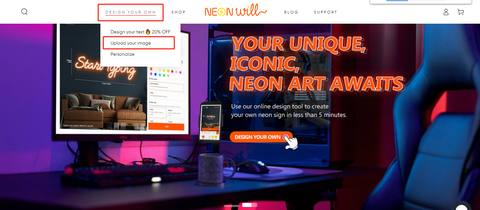 We can also print the pattern you want on the backboard by UV printing. If you have this customization requirement, please contact us for product design solutions. 
Make your logo stand out by printing it on neon signs, adding more color and appeal, and capturing the attention of your guests.
Provide us with your preferred images or designs, and we'll assist you in transforming them into neon lights. These lights can be placed in various locations, such as living rooms, dining rooms, bars, and more, illuminating your space with a unique and personal touch.
Design a one-of-a-kind neon sign using pictures of yourself, your loved ones, or even your pet. It's a great addition to your home decor and also an amazing birthday gift.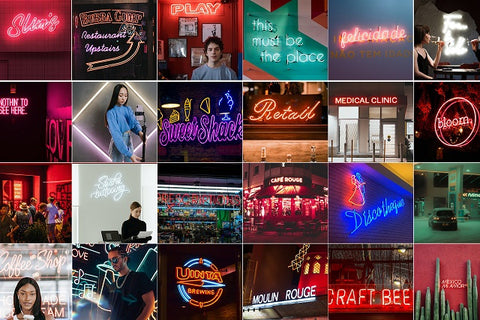 About NeonWill
NeonWill is a company that offers custom neon light services and is known for its high-quality products and exceptional customer service. Whether you're looking to add a unique touch to your home, business, or event, NeonWill can help you bring your vision to life. Here are just a few of the many advantages of working with NeonWill for your neon light needs.
Wide range of products: NeonWill offers a wide range of neon lights, from standard signs to custom-designed pieces. This means that you'll be able to find the perfect sign for your needs, whether you're looking for a simple accent piece or a large, eye-catching display.
Custom design services: If you have a specific design in mind, NeonWill's team of experienced designers can help you bring your vision to life. They will work with you to create a custom sign that is tailored to your specific needs and specifications.
High-quality materials: NeonWill uses only the highest-quality materials for its signs, ensuring that your sign will last for years to come. The signs are made with clear, bright neon tubing and are powered by energy-efficient LED lights.
Affordable prices: Despite its high-quality products and exceptional service, NeonWill offers its services at affordable prices. Whether you're working on a budget or have a larger budget, you'll be able to find a sign that fits your needs and your budget.
Exceptional customer service: NeonWill is committed to providing its customers with the best possible experience. Whether you're looking for help with design, installation, or maintenance, the company's friendly and knowledgeable staff will be there to help.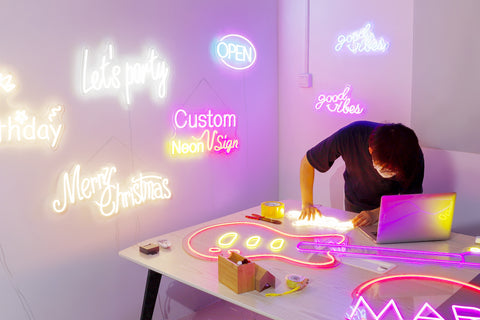 In conclusion, if you're looking for a reliable and high-quality neon light provider, look no further than NeonWill. With its wide range of products, custom design services, high-quality materials, affordable prices, and exceptional customer service, you'll be able to create the perfect sign for your needs. So why wait? Contact NeonWill today to start designing your custom neon sign!
Upload your image and get your own sign!